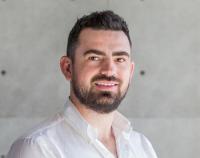 Dr David McKenzie
One of our Principle dentists, Dr David McKenzie has been with UC Dental since 2008. Growing up in Adelaide, David moved to Queensland to study Dentistry on the Gold Coast and fell in love with the lifestyle that South East Queensland offers. Upon graduation David started with UC Dental, and in 2014 took ownership of the surgery with Dr Brown. Whilst Dr McKenzie enjoys all aspects of dentistry, he particularly enjoys restoring a smiles' beauty, and the confidence his patients gain when doing so. David's attention to detail and calming nature will leave you at ease knowing you are in great hands. Time away from work is important to David, and most of that time is spent on the water fishing for anything from bream to marlin. You will find David to be a very kind, gentle, easy to talk to Dentist who will provide the highest quality of work possible.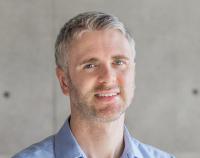 Dr James Brown
Dr Brown qualified in the UK in 2005 before embarking on his Australian dream in 2006. James takes immense pride in providing excellence in all aspects of dentistry. His gentle touch and the genuine care he has for each and every one of his loyal patients is appreciated by all. A self-confessed perfectionist, James firmly prescribes to the 'do it once, do it right' philosophy. James loves the Gold Coast and is a dedicated family man. As such, away from dentistry, he spends as much time as possible with his Australian wife Jacki and two young children.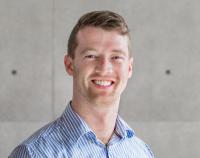 Dr Stuart Craig
Hailing from Rockhampton, Dr Craig was a member of James Cook University's first graduating class of students with a Bachelor of Dental Surgery degree in 2013. After completing his studies, Dr Craig returned to Rockhampton, where he worked for a year before moving to Townsville in November 2014 with his fiancé Susan. They recently got married in Brisbane with their friends and family all present. Stuart loves the coastal lifestyle that the Gold Coast has to offer and is a keen although novice fisherman. While Dr Craig enjoys all forms of dentistry, he has a special passion for restorative and cosmetic work. He completed a residency in this area with Dr Tony Rotondo in 2015. With a relaxed and friendly approach, Dr Craig invests the time it takes to really listen to his patients' concerns. It's important to him to develop lasting relationships with his patients. He also loves working with children and his balloon-twisting skills tend to be a hit with the kids.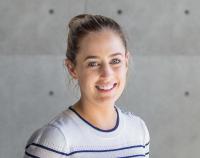 Dr Ally Herbert
Originally from Western Australia, Ally has lived all over, spending time in Tasmania and Far Northern QLD before settling on the Gold Coast. Ally graduated from Griffith University, since then she has worked in private practice on the Gold Coast and in Ipswich. Ally enjoys all areas of general dentistry, with a special interest in the management of children and anxious patients. Ally understands that a visit to the dentist is a very personal and often daunting experience. She prides herself on taking the time to listen and work together to restore confidence and create a healthy, beautiful smile. Ally is a keen AFL supporter, in her spare time she enjoys spending time with friends and family, keeping active and creating delicious desserts.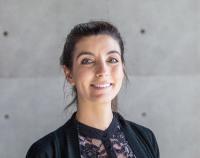 Dr Kristy Savvas
Dr Kristy Savvas completed her Bachelor of Dental Surgery at James Cook University in Cairns and has provided services in both the private and public sector. Kristy has a gentle, caring nature and prides herself on delivering a high quality of work. She has a strong desire to help people whether it be relieving them from pain or assisting them in achieving a beautiful and healthy smile. Prior to dentistry, she completed degrees in Biomedical Science and Oral Health in Dental Technology, which serve to make her very versatile in a clinical environment. Kristy enjoys all aspects of general dentistry, however is interested in pursuing ongoing education and development in areas of fixed prosthodontics and oral surgery.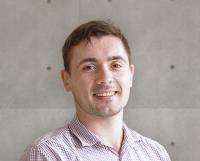 Dr Stefan Vidimce
Dr Vidimce graduated from the University of Melbourne in 2015. Following graduation, he moved back to his home town - Gold Coast, to enjoy the great lifestyle and be closer to family and friends. Prior to joining UC Dental, Dr Vidimce worked as a senior dentist in the public sector for close to 2 years. Dr Vidimce enjoys providing high quality dentistry with a particular interest in cosmetic work, crown and bridge work, root canal therapy, and removal of wisdom teeth. In his free time he takes up various hobbies such as cycling, hiking, soccer, Latin dance classes and acting classes.